Join Me
My Advisory

Services

are available only to Associates, who can contact me, 24/7 to discuss any issue, and speak with me, in strict confidence, as many times as necessary. My 45-year career has focused on assisting clients and Associates to achieve their goals. When I began, in the construction development industry, I wished I had an advisor or mentor who I could rely on, and afford, to ask advice of. It could have made a difference in decision making and strategy early in my career.
I charge an honest, affordable and reasonable flat fee on an annual basis. This represents an agreement for an exchange of a service for consideration. Once you become an Associate, you are entitled to unlimited consultation. The annual "Associate" fee is $125.00. Payment may be made by PayPal or by other credit card. Your information is private and secure by third party processing.
Regardless of the advice or inependant objective insight you might need to make a decision, to seek project approval or acquire funding; give me a call or send an email so I can include you in my group of Associates and Clients. Check out the ways to contact us by visiting our

CONTACT

Page. Give us a call - you will not be disappointed.
"Art completed the ... project with us. We are more than pleased. I was especially impressed with how fast and efficiently he grasped our corporate culture - he was efficient, quick and extremely knowledgeable. I would like to share a comment made by my Finance Officer."
"This was the best money we ever spent."
-
Jodie Bernire, President - ISE - Magtech, Texas
"Art directed us toward new ways to use our expertise. He gave us more information in 90 minutes than any ten consultants could provide in a month. He's enthusiastic, supportive and inspiring - and that's catching."
​​​​​​​
-
Margaret Runchy, President CS3 Consulting Services, Palm Beach Gardens, FL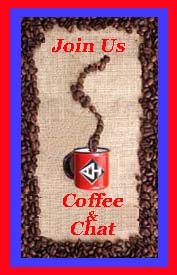 I look forward to talking with you.