Associates
My Advisory

Services

are available to Associates, who can contact us, 24/7 to discuss any issue, and speak with us, in strict confidence, as many times as necessary. My 45-year career has focused on assisting construction industry clients and Associates to achieve their goals. When I began, in the construction industry, I wished I had an advisor or mentor who I could rely on and ask advice of. I also wish I could have afforded that advice because it would have made a difference in decision making and strategy early in my career.
I charge an affordable, reasonable flat fee on an annual basis, which represents an agreement for an exchange of a service for consideration. Once you become an Associate, you are entitled to unlimited consultation. The annual fee is $125.00 and payment may be made by PayPal or by other credit card. Your information is private and secure by third party processing. .
Give me a call or send an email so I can include you in my group of Associates and Clients. Check out the ways to contact us by visiting our

CONTACT

Page.
Give us a call - you will not be disappointed.
"Art directed us toward new ways to use our expertise. He gave us more information in 90 minutes than any ten consultants could provide in a month. He's enthusiastic, supportive and inspiring - and that's catching." ​​​​​​​
-
Margaret Runchy, President CS3 Consulting Services, Palm Beach Gardens, FL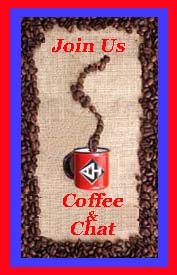 I look forward to talking with you.