Management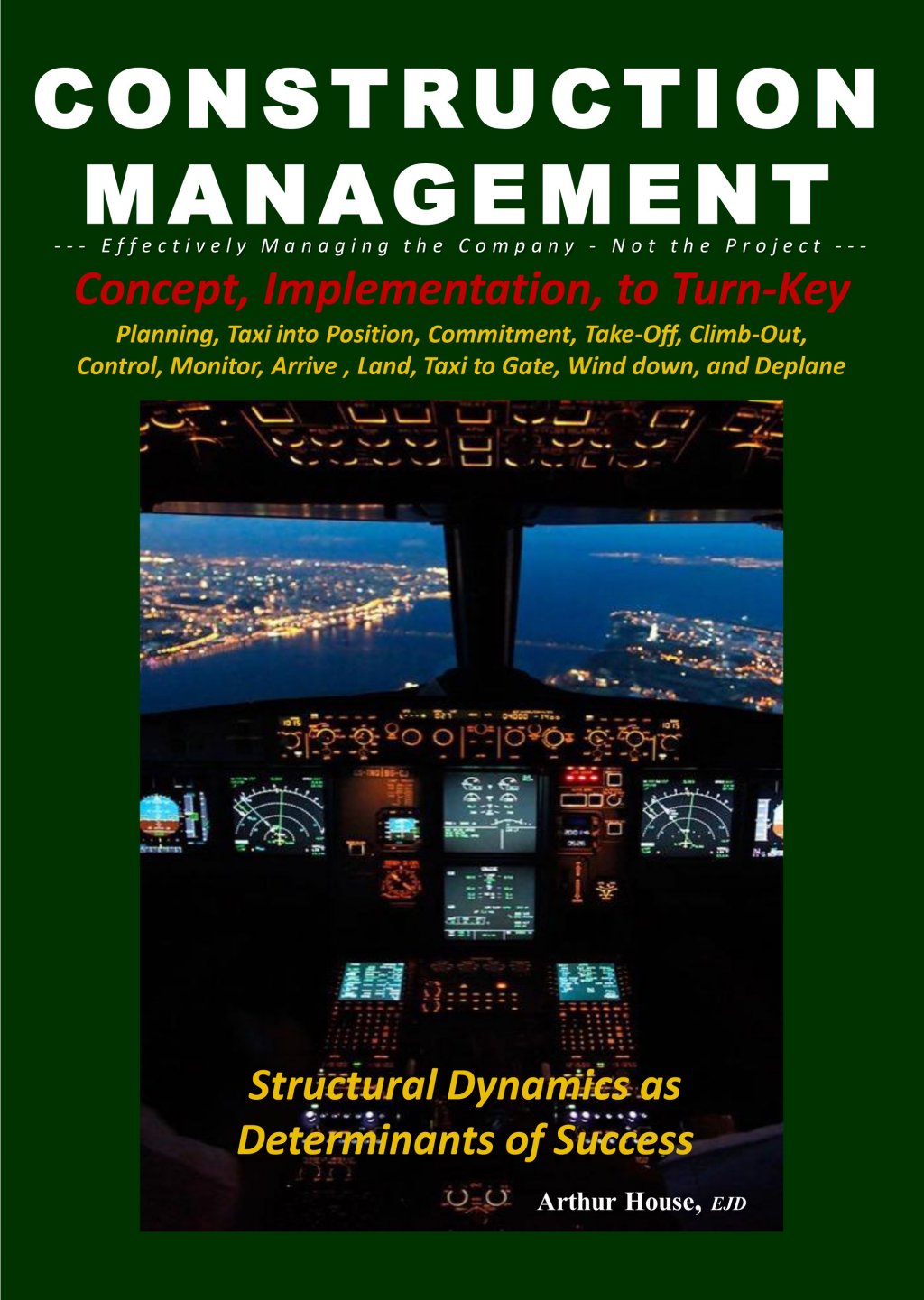 Arthur T. House is President of Construction management Institute of Maine, Inc. ("CMI"), a construction management consulting firm. Arthur holds a law degree, focused on Construction and AEC Business Development, Corporate Social Responsibility,

Corporate Law; Contracts; Contract Drafting; Alternative Dispute Resolution (ADR).
He has provided advisory services in fields of
New Venture Start-ups; International Business Development; Negotiation and Management; Market Analysis; Supply Chain Management; Sustainability; Humanitarian & Disaster Relief; Haiti Reconstruction & Social Housing Development; Training, Education, Mentoring and Consulting to industries including: 1.) Construction & Engineering Management; 2.) Renewable Energy – Biomass/RDF; 3.) Forestry – Mass Timber, CLT & Logging Export; 4.) Export – Port Logistics - Ocean Freight Operations; and 5.) Intermodal Transportation – Trucking to Rail Transition – Carbon Emission Reduction.
During the formative stages of any construction project there is a maxim to be considered: An owner can build a project by achieving the lowest cost possible, or by streamlining the project schedule and building as fast as possible, and attaining the highest level of quality available. It's however, almost impossible to realize all three goals at the same time. This is the conundrum that lays the groundwork for conflict that will often arise from cost overruns, schedule delays, or claims over defects in materials, subcontractor, or workforce performance.
Mr. House authored two comprehensive text books - CONSTRUCTION MANAGEMENT - Concept, Implementation, to Turn Key and Marketing & Strategic Planning: Construction management Perspectives.
Disclaimer: The author is not a practicing attorney and as such is not engaged in any unauthorized practice of law – but recommends the reader seek legal counsel on matters of concern in any dispute. Advisory content is not intended to give, and should not be relied upon for, legal advice in any particular circumstance or fact situation. No action should be taken in reliance upon the information contained in this site, without obtaining the advice of an attorney.